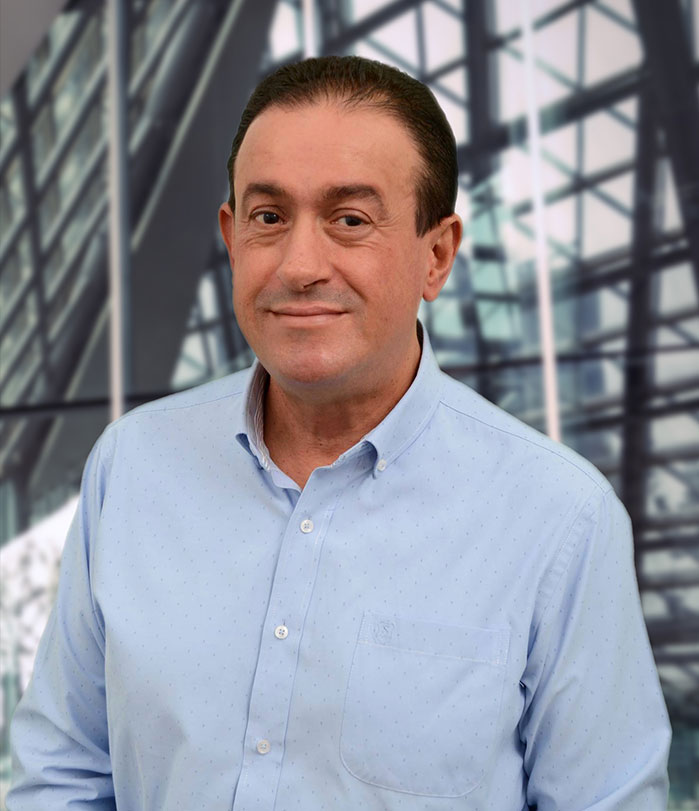 About

Ismet Saadi

Coming from the world of French large retail distribution in the 90s, where he worked at suppliers in the field of hygiene / beauty products, food supplements and para-pharmacy, Ismet Saadi has forged a solid commercial experience and management of companies, before turning toward the international markets and take an interest in his country of origin, Algeria, at the beginning of the 2000s, thanks to an industrial mission.
Very quickly, he seized the immense need of this country in foreign expertise and in consumer products, on the eve of an infrastructures financing plan by the State of nearly 1,000 billion Dollars spent over the last two decades.
He has since continued to bring his expertise of the Algerian market to hundreds of companies from all horizons and all sizes, including major international banking institutions who trust him in giving support to their high-end clientele in their approach to the Algerian market.
Ismet Saadi is a member of the OSCI (Organization of Specialists in International Trade), a Paris-based organization that brings together the trade experts practices. He is also the delegate of this organization in Algeria.
In addition to trade, Ismet Saadi promotes the industrial co-location and services strategy in Algeria, in a win-win relationship that allows to get closer to the the 100+ million consumers of the Maghreb sub-region and benefit as well from Algeria comparative advantages, including low-cost energy , proximity to the European market, young and trained workforce and its strategic depth on the borders of sub-Saharan Africa.
At last, Ismet Saadi is a staunch supporter of Algeria's integration into the global market and works tirelessly to encourage Algerian companies to go global, leveraging its network of experts thru the OSCI in 130 countries over the world.